One Language to Rule Them All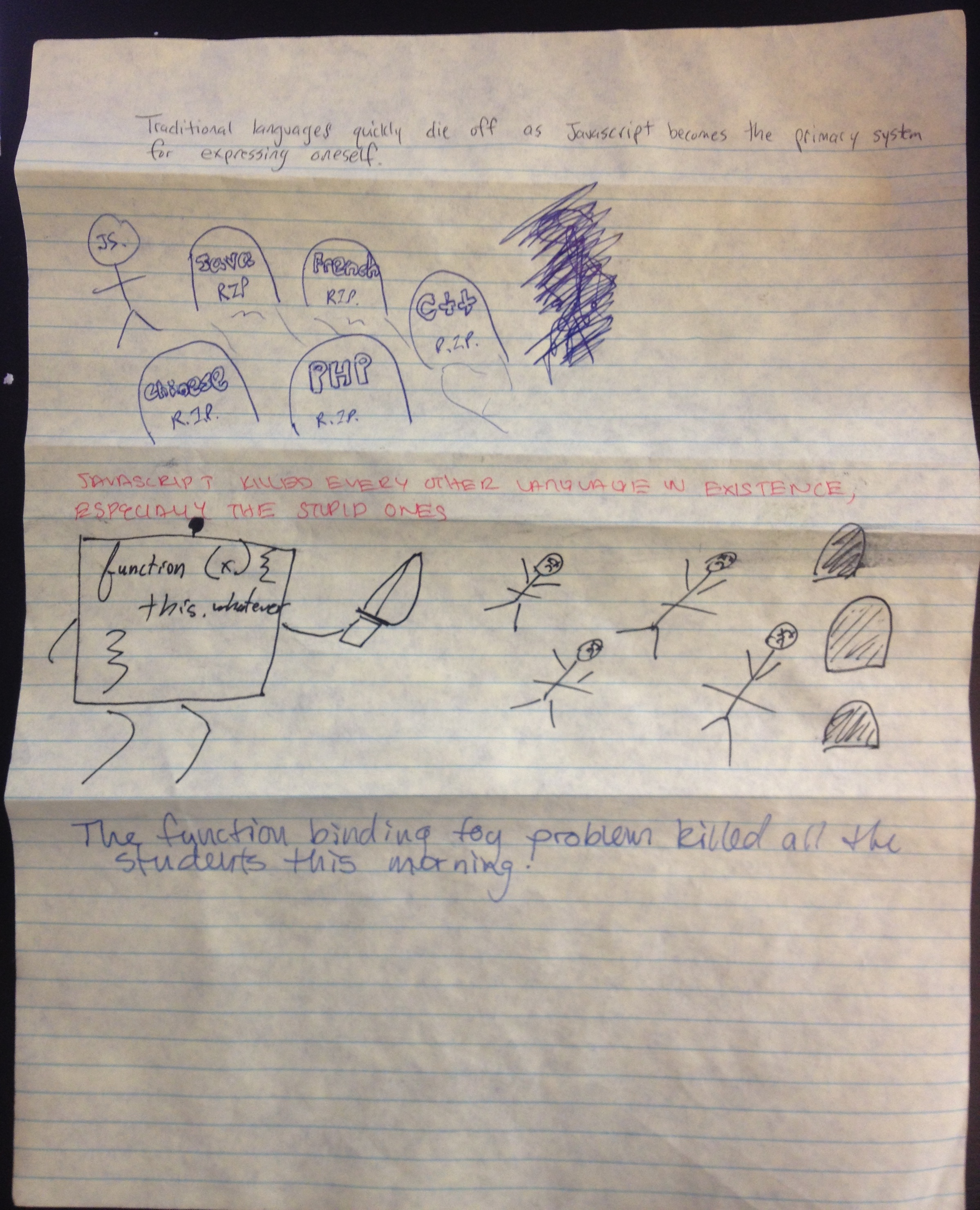 Photo Credit: Adam, Urvashi, Carl, Derek, and Greg.
We played Pictionary Telephone at lunch. Here's how:
Each player gets their own piece of paper. Write a sentence starter on the top line. Pass it to your left.
The receiving player draws a picture to represent the sentence, then folds the paper over so only the picture is visible. Pass to your left.
The next player can only see the picture. They must write the sentence they think the picture represents. Fold the paper so only the new sentence is visible. Pass left.
This process can go on as long as long as you want, alternating between pictures and sentences, folding every time. It generally ends when the paper makes it back to its owner.
There's your context for the picture leading the post.
Go play!
---
We failed solved a toy problem today which was to rewrite the native Function.prototype.bind() method.
Follow the game picture above to see the apropros outcome of our Pictionary Telephone game; remember, each person in the round can only see the drawing or picture directly above it.
tl;dr: Play Pictionary Telephone with you Coder friends to achieve hilarious results.
comments powered by

Disqus